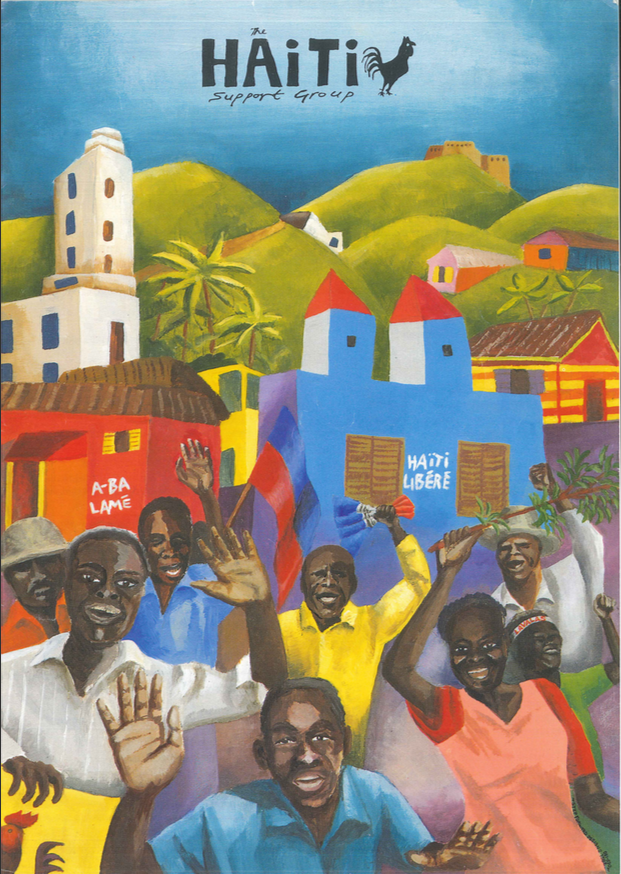 On Saturday 29th June, friends and supporters of the Haiti Support Group will be gathering in London for our Annual General Meeting. This will be followed by a social dinner and drinks at the fantastic Grill Shack Tiki Bar owned by Haitian chef Jean Daniel François.
Please RSVP info@haitisupportgroup.org if you are planning to attend.
Our AGM will take place at 2 p.m. 55 Baker Street, and will comprise of a review of our latest campaigns and discussions over future plans. We will also be holding our elections for a new Executive Committee. The following positions are open to election:
HSG CHAIR
HSG SECRETARY
HSG TREASURER
HSG EXEC MEMBER
If you would like to be considered for one of these positions, please email info@haitisupportgroup.org by 5 p.m. TODAY at the latest. Please include a short bio (100-150 words) and your motivations for wanting to join the HSG Exec. We will share these ahead of the AGM so that those who cannot attend can vote via email.
After the AGM, we will be moving to Grill Shack Tiki Bar in Shepherd's Bush for an evening of Caribbean food, music and drink. It is a chance to celebrate 25+ years of work of the HSG and a way to get to know others in the UK who are passionate about Haiti in an informal and fun setting.
Please do email us in advance stating whether you are planning to attend the AGM, the social or both. If you cannot make either but still wish to get involved with the HSG, please do not hesitate to contact info@haitisupportgroup.org